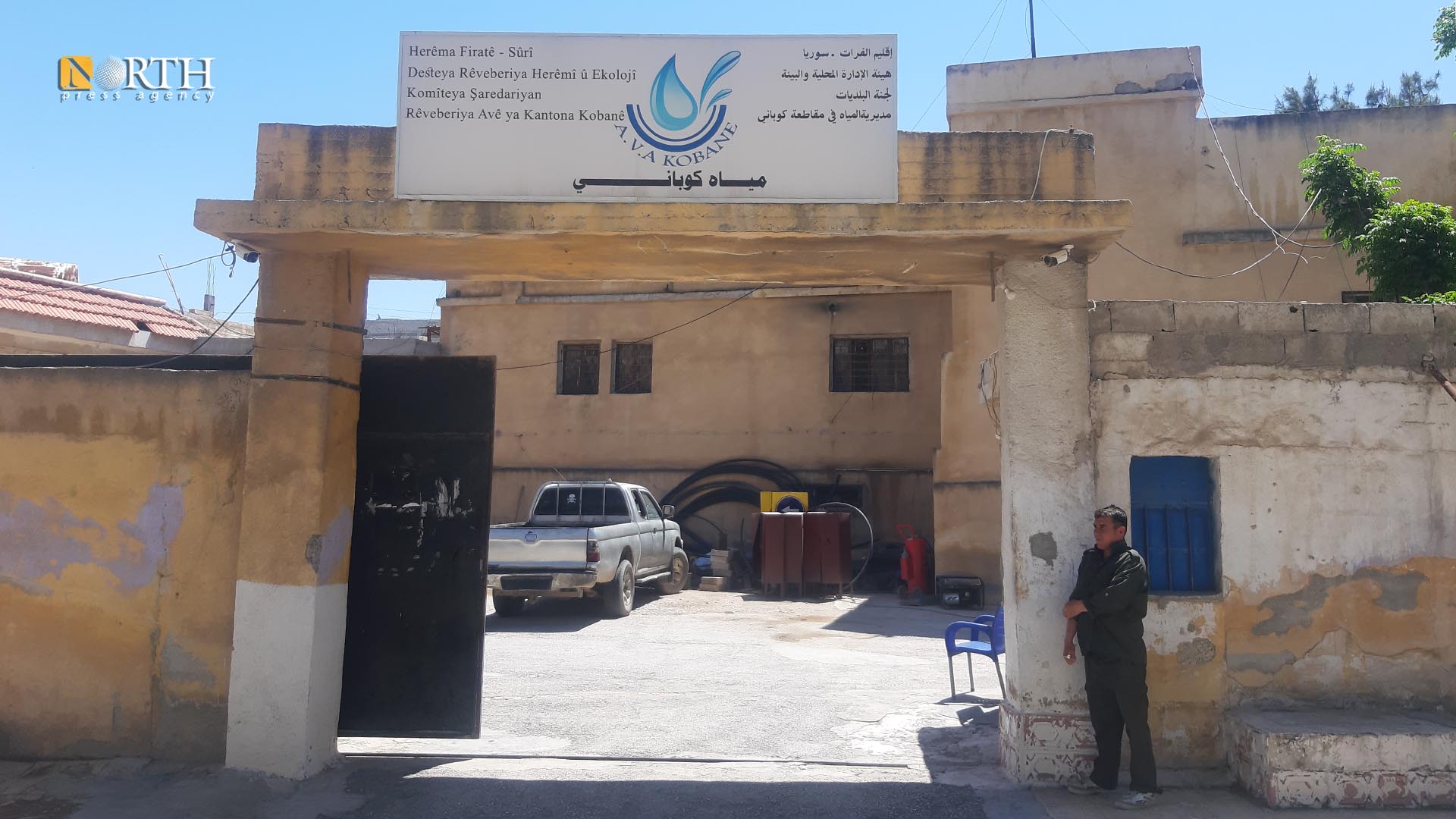 KOBANI, Syria (North Press) – On Saturday, the co-chair of the Water Directorate in Kobani, northern Syria, Khalisa Haj Abdulqader, said that Turkey's holding of the Euphrates water has deprived some neighborhoods of drinking water due to the lack of quantities coming from the river.
"Water reaches the neighborhoods for only two hours a day due to Turkey's holding of the water of the Euphrates River," she added.
Residents of some neighborhoods have to buy water from the tankers at 1,000 Syrian pounds per barrel of 220 liters, according to Haj Abdulqader.
She indicated that the health aspect is the most affected by the issue of low water level, as it leads to increased water pollution, which threatens a humanitarian disaster.
The water level in the Euphrates has decreased by 7 meters, and it is now more like a stream, Haj Abdulqader explained.
To secure drinking water, residents of the eastern and western countryside of Kobani depend on groundwater wells.
For more than three months, Turkey has limited the flow of the Euphrates into Syria, depriving large numbers of people of usable water. Turkey reduced the flow of water from the Euphrates River into northeast Syria's dam gradually, reducing the amount of water received to unprecedented lows.
Turkey keeps water in six dams, the largest of which is Ataturk Dam, the second largest in the Middle East, with a storage capacity of 48 billion m³, violating the international agreement they signed with Syria in 1987 which stated that Syria's share of water coming from Turkey is 500 m³ per second.
The water flow to the Euphrates River is now limited to less than 200 cubic meters, according to the General Administration of Dams in Northeastern Syria.
Reporting by Fattah Issa