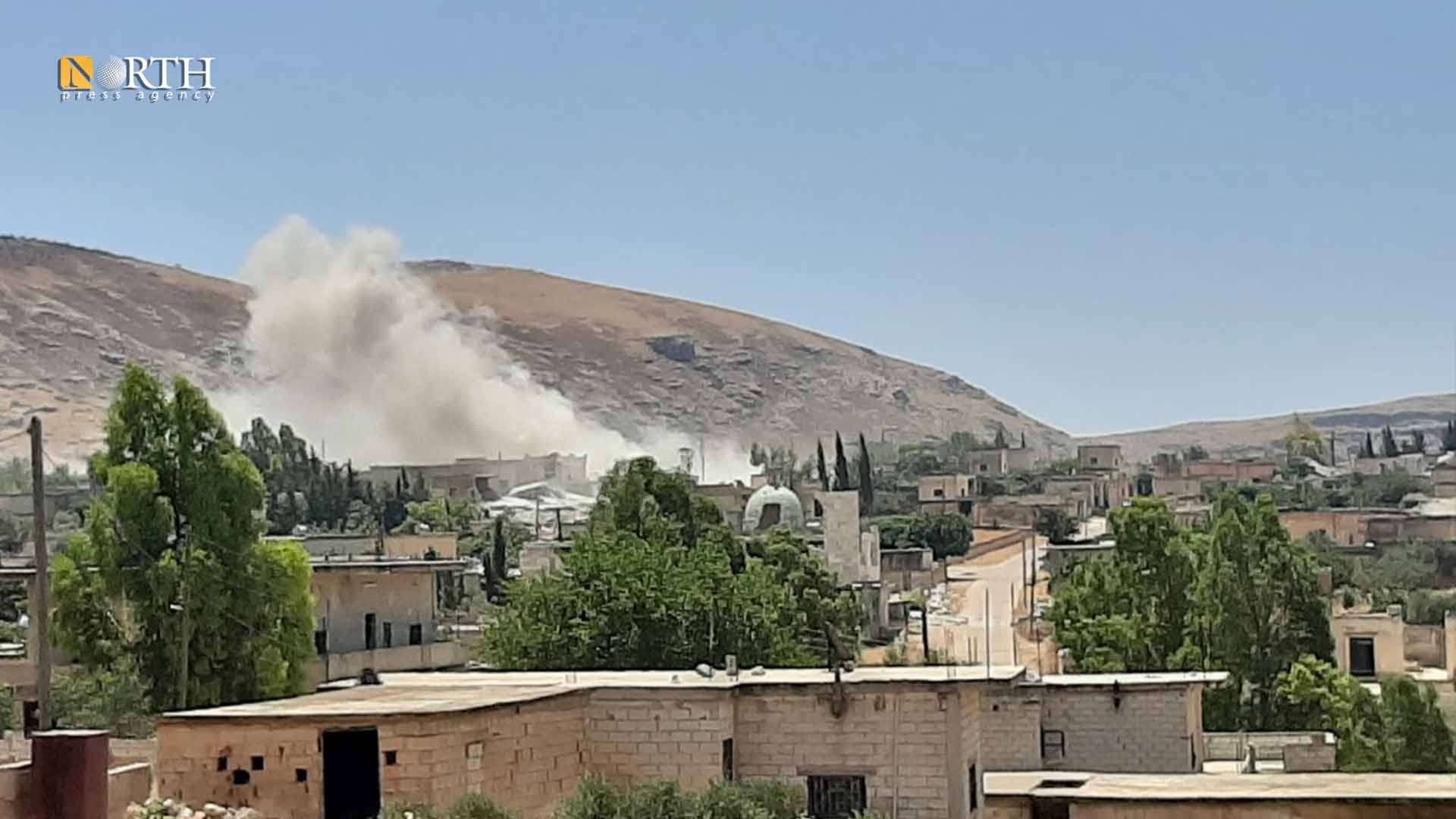 IDLIB, Syria (North Press) – On Tuesday, Syrian government soldiers were sniped in an operation by Syrian opposition groups in areas in Idlib.
Fateh al-Mubin Operations Room managed to snipe three government soldiers in the city of Saraqeb, east Idlib, military sources of the opposition told North Press.
Meanwhile, the government forces targeted the village of al-Fatira and the surrounding agricultural lands, south Idlib, with heavy artillery shells, field sources told North Press.
The shelling coincided with intensive flight of Russian drones over Idlib, the north Latakia countryside, and west Hama countryside.
On Monday, Syrian government forces shelled the town of al-Bara and its vicinity in Zawiya Mountain, south Idlib countryside, with heavy artillery shells, reporting no human losses.
Despite the ceasefire agreement signed between Russia and Turkey in March of 2020, northwest Syria is witnessing military escalation and mutual shelling between government forces and the opposition groups.
Reporting by Bara' al-Shami