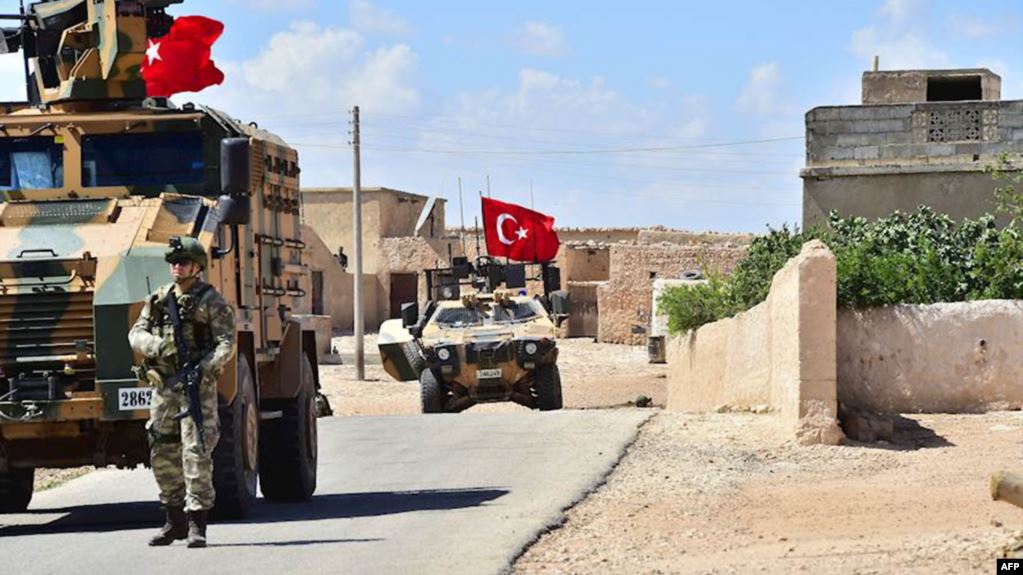 IDLIB, Syria (North Press) – The Turkish forces established a new military post on Sunday, in the village of Afes, east of Idlib governorate, northwestern Syria.
"A military convoy of the Turkish military included tanks and vehicles in addition to logistical equipment stationed in Afes village in the north of Saraqib, east Idlib," a field source told North Press.
"The new Turkish military point is the nearest to the positions of the Syrian government forces, as it overlooks the city of Saraqib at the crossroad of M4 with M5 Highways," the source added.
Press reports indicate to the presence of about 12,000 Turkish soldiers and 9,000 Turkish military vehicles, in the areas subject to the ceasefire agreement between Moscow and Ankara.
In October 2017, Turkey began establishing military points in northwestern Syria after it signed an agreement with Russia to establish a de-escalation zone.
Reporting by Samir Awad