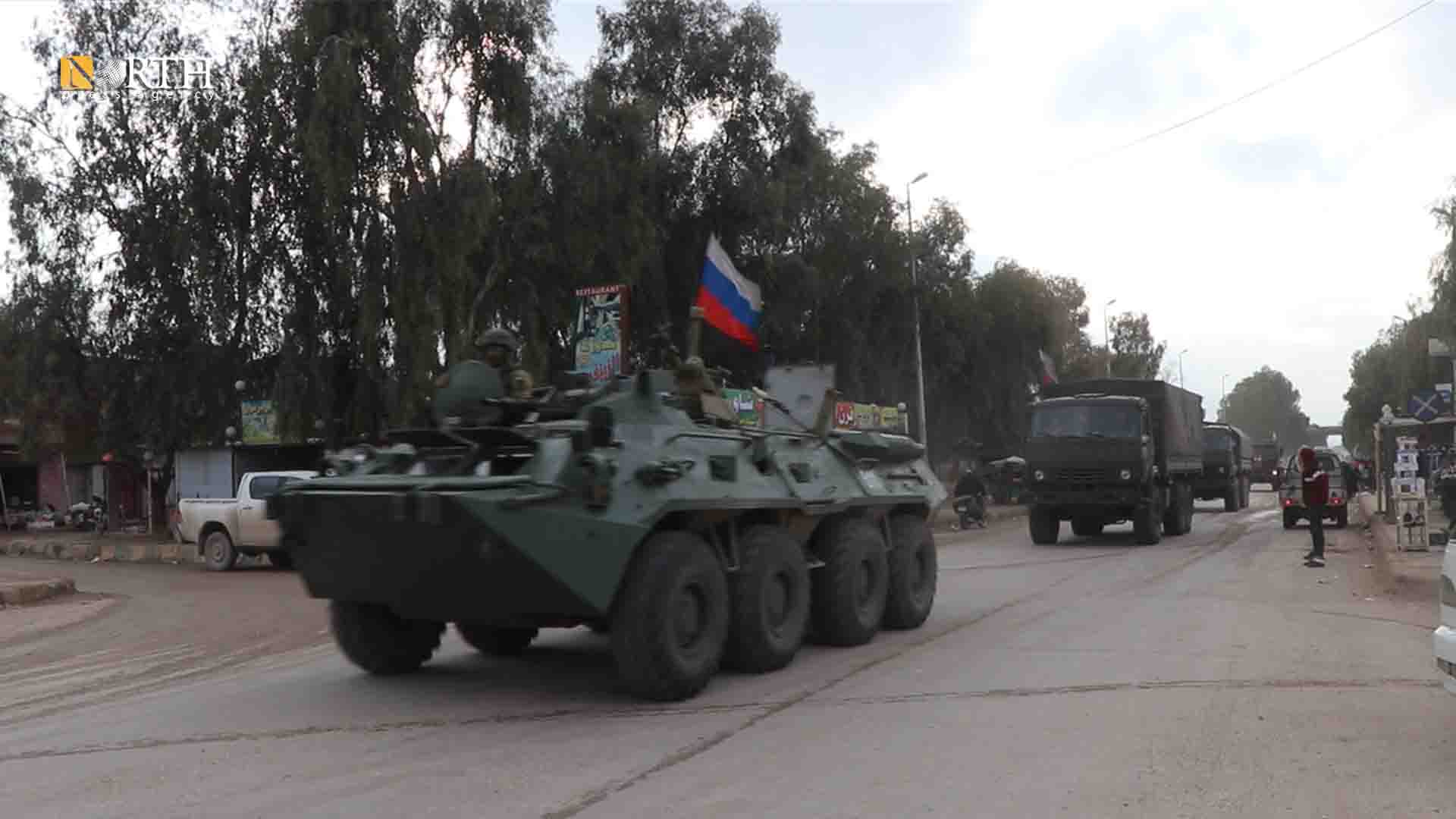 QAMISHLI, Syria (North Press) – A Russian military convoy consisting of 15 military armored vehicles and troop carriers arrived in northeast Syria's Qamishli on Sunday.
The Russian military reinforcements, which headed towards Russia's main base in the city of Qamishli, came after weeks of intense Turkish attacks on Ain Issa, north of Raqqa.
Russian patrols have been active in the Derik region, in the far northeast of Syria, to attempt to establish a base there; however, residents' rigorous refusals and protests have impeded their ability to station in the area.
The arrival of the Russian reinforcements coincided with the US forces conducting a patrol in the town of Tel Tamr, north of Hasakah.
The American patrol consisted of four armored vehicles, and headed towards the main roundabout at the eastern entrance to the town of Tel Tamr.
On Sunday, Russian forces cancelled a convoy of civilian vehicles which was to travel from the town of Ain Issa to Tel Tamr via the M4 Highway, though the reasons for this are still unknown.
Prepared by Dilsoz Youssef