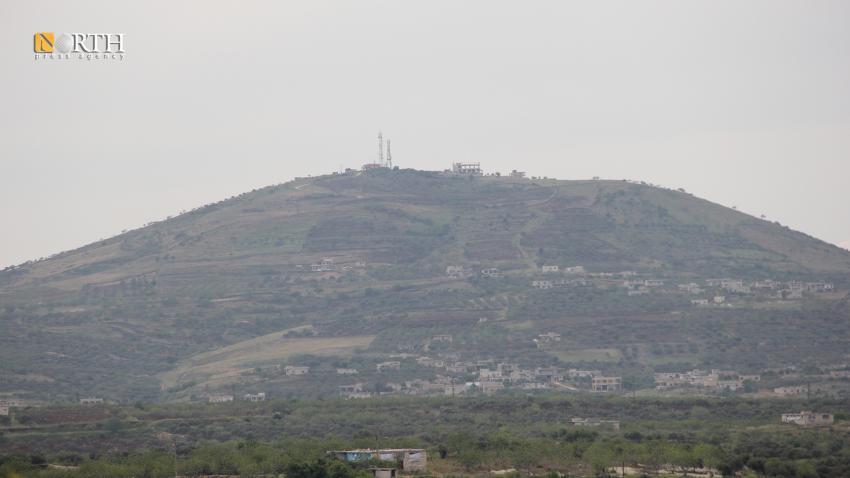 IDLIB, Syria (North Press) – the Turkish forces set up a new military post at a school in Zawiya Mountain, in conjunction with the continuing military escalation in southern Idlib.
A source of National Front for Liberation, a Turkish-backed Syrian opposition coalition, told North Press that Turkish bulldozers raised earthen berms around Baluon School, after they carried out a reconnaissance operation accompanied by groups of the National Liberation Front.
The Turkish forces have deployed tanks, vehicles, and heavy logistical equipment around the newly established point in Baluon, in addition to dozens of soldiers, the source added.
The establishment of the Turkish point coincided with artillery and missile shelling by the Syrian government forces on the towns of al-Bara, Baluon and Kansafra in Zawiya Mountain, south of Idlib.
The Syrian forces supported by Russia, started a military operation in early 2020, in the de-escalation zone ended up with sieging 13 Turkish military points.
The Turkish forces began establishing new military points in Idlib countryside after their withdrawal from five points in the countryside of Hama, Aleppo and Idlib, the last of which was from Sheikh Aqil Mountain west of Aleppo.
Since its interference in the Syrian war, Turkey has established more than 60 military posts in Idlib, Aleppo, Hama, and Latakia north western Syria.
Early in October, the Turkish forces set up a new military post in the village of Deir Sunbul in Zawiya Mountain, in addition to the other eight posts which were established during July.
As of October 2017, Turkey began establishing military points in northwestern Syria after an agreement with Russia to establish a de-escalation zone.
Reporting by Bara'a al-Shami